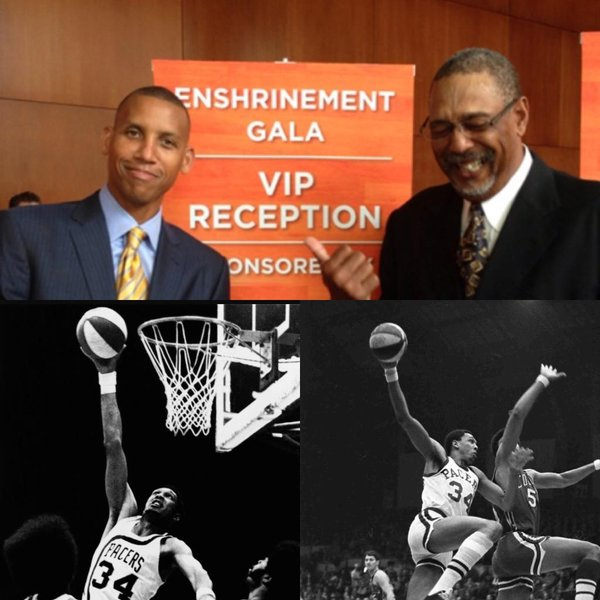 Reggie Miller always looked up to his Uncle Mel. Now he's stepping up for him.
Miller, the Indiana Pacers' career scoring leader, has joined the Advisory Board of the Dropping Dimes Foundation, filling the position formerly held by his fellow Naismith Hall of Famer and Pacers legend Mel Daniels, who passed away in October of 2015.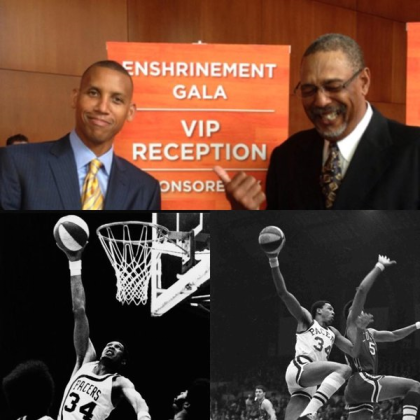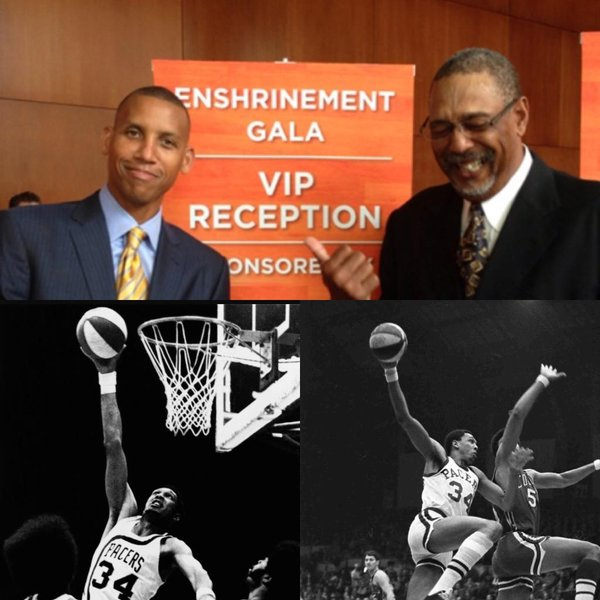 The Indianapolis-based Dropping Dimes Foundation assists former players and family members of the American Basketball Association who have fallen on hard times. Other members of the Advisory Board are Bob Costas, Bob and Nancy Leonard, George Gervin, Dan Issel, Louie Dampier, Spencer Haywood, George McGinnis, Bob Netolicky, Mack Calvin, Brian Taylor and Peter Vecsey.
Miller was befriended by "Uncle Mel and Uncle Roger (Brown)" and other ABA Pacers when he was drafted by the team in 1987. He said he wanted to honor his late friends and the league that helped change basketball but whose players received relatively small salaries and have been largely forgotten.
"Mel Daniels knew how essential it was to help those who came before us, especially when they were in need," said Miller, the first member of the Advisory Board to have spent his entire career in the NBA. "Our generation has been given opportunities as the result of battles fought by these players and we can never forget their importance. I am honored to help continue Uncle Mel's mission."
"We're so honored to have Reggie on our Advisory Board," said Scott Tarter, president and co-founder of the charity. "What a perfect fit to fill the position left by the great Mel Daniels, who was our greatest inspiration here at the Dropping Dimes Foundation."
Miller, a five-time NBA All-Star and Olympic gold medalist, will assume what's now called the Mel Daniels Memorial Advisory Board Position.
In February, Dropping Dimes made its first foray out of the state, traveling to Louisville to help former Kentucky Colonel Ron Thomas. Pacers legends Netolicky and Darnell Hillman joined former Colonels Issel, Dampier, Joe Hamilton and Bird Averitt in providing Thomas with new clothes, ABA memorabilia and an afternoon of memories and good cheer.
Dropping Dimes also recently fulfilled former Pacer Charlie Jordan's wish for a new suit so he could attend church, and also provided him with a new walker, more "big and tall" clothing and ABA memorabilia. Daniels and Netolicky helped him pick out the suit.
##
---
https://droppingdimes.org/wp-content/uploads/2016/03/reggie-and-mel.bmp
600
600
DrpDimes
https://droppingdimes.org/wp-content/uploads/2016/09/dropping-dimes-logo.png
DrpDimes
2016-03-09 17:53:05
2016-10-10 23:25:39
Reggie Miller Joins Dropping Dimes Foundation