All-Time ABA MVP Julius Erving Joins The Dropping Dimes Foundation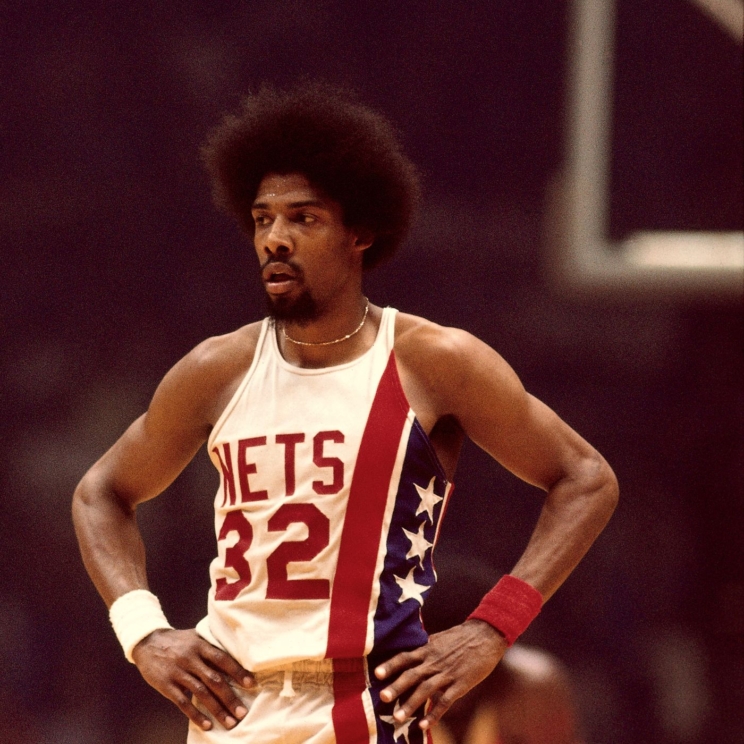 Julius Erving, the most decorated player in the history of the American Basketball Association and an international icon in the sport, has joined the Advisory Board of the Dropping Dimes Foundation, an Indianapolis-based charity that assists former ABA players who have fallen on hard times.
Erving becomes the 11th member of the Naismith Memorial Basketball Hall of Fame to become a part of Dropping Dimes' Advisory Board, joining Rick Barry, Louie Dampier, the late Mel Daniels, George Gervin, Artis Gilmore, Spencer Haywood, Dan Issel, Bobby Leonard, George McGinnis and Reggie Miller.
Nicknamed "Dr. J" and known for his acrobatic dunks and high-flying play, Erving noted that the ABA helped transform pro basketball into the up-tempo, flashy game that has become enormously popular and lucrative worldwide today.
By joining Dropping Dimes, Erving says he wants to keep fighting for former players, and also for additional respect for the ABA's place in basketball history.
"Many of the best times in my career were in the ABA and, as players, we considered ourselves to be a band of brothers," Erving said. "To know that some of your brothers are out there hurting is tough. I just want to do whatever I can to help Dropping Dimes continue to help these guys and their families in times of need."
"You almost have to see it to believe it, the love and respect that exists between these former ABA players," Dropping Dimes Co-Founder and CEO Scott Tarter said. "The way they all jump in as one to help former teammates, opponents, their families, anyone in the ABA family who needs it, speaks beautifully to what that league was all about."
Founded in 2014 by Tarter and Dr. John Abrams, Dropping Dimes has assisted former ABA players — many of whom received no pension or medical benefits after their playing days — in a wide variety of ways, including providing for medical and dental care, housing, health care expenses, durable medical equipment, food, clothing, free legal assistance, holiday gifts and support, moving expenses and transportation.
Most recently, Dropping Dimes helped former ABA All-Star George Carter by assisting with health care costs and housing expenses and ultimately providing for his funeral expenses.
In addition, Dropping Dimes has fought for an NBA-supported pension for former ABA players, and is now working with the NBA to find a solution to that important issue.
"There's no question that having big-name players — including players who went on to great success in the NBA — helps bring attention to this important cause," said Abrams, Dropping Dimes' president. "But these guys aren't just throwing their names up on a website. They're actively helping, identifying players in need, raising and donating money, and helping to guide our big decisions."
Added Tarter: "Julius Erving is not only one of the greatest athletes of our time, he's an incredibly humble and graceful gentleman. I know I speak for everyone at Dropping Dimes and the ABA in saying we couldn't be more grateful for his support."
Erving played his first five seasons in the ABA, for the Virginia Squires and New York Nets. He won three MVP awards (sharing one with the Indiana Pacers' George McGinnis) and two championships, both with the Nets. At the ABA's 30th anniversary celebration in Indianapolis in 1997, he was named the league's all-time top player. He went on to play 11 seasons in the NBA, all with the Philadelphia 76ers, becoming a perennial All-Star and winning the league MVP in 1981 and a championship in 1983.

Erving was enshrined in the Naismith Memorial Basketball Hall of Fame in 1993, and named one of the top 50 NBA players in history during the league's 50th anniversary celebration in 1996. In 1994, Sports Illustrated named him one of the 40 most important athletes of all time.
After retiring from basketball in 1987, Erving went on to a successful and diverse business career, including serving on the board of directors for nearly a dozen companies. He currently serves as the Founder and Managing Member of Erving Global Opportunity LLC, which is involved in global business development, merchandising, media and philanthropy.
Other members of Dropping Dimes' Advisory Board include Bob Costas, Bob Netolicky, Nancy Leonard, Mack Calvin, Brian Taylor, David Craig, Peter Vecsey and current Indiana Pacer Myles Turner.
Please direct any questions or requests for comment to Dropping Dimes Executive Director Ira Jaffee at [email protected] or [email protected]
##