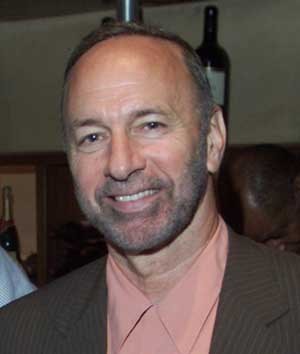 Peter is a sports columnist, winner of the Curt Gowdy Media Award, member of the National Basketball Hall of Fame, NYC Basketball Hall of Fame, Rucker Basketball Hall of Fame, and an analyst for NBC, TNT, and NBA TV.
Sports columnist and analyst, Peter Vecsey has always had a passion for basketball. In his childhood, he attended academic and athletic powerhouse Archbishop Molloy High School in Queens, NY and graduated in 1961. His writing/reporting career began in ernest covering the ABA (Nets) almost from its 1967 inception.
He became the Knicks' beat writer a month into the '73-74 season. Prior to the '71 season, Vecsey organized a summer team to play in Harlem's famed Rucker Tournament that was pivotal in promoting the modern style of basketball the American Basketball Association featured and the NBA has today. Vecsey both coached and played in tournament. His teams included basketball legends from both the ABA and NBA, capturing four titles in six summers.
He was formerly an analyst for TBS and NBC and is currently an analyst for NBA TV. His nickname is "The Viper" and is known for his bitter, cynical, acidic, spiteful, sarcastic style. Vecsey's journalism frequently details behind the scenes trade maneuvers as well as spotlighting many inside-stories from the NBA.
Around the Web:
The Power and Polarity of Peter Vecsey
Peter Vecsey Hall of Fame Speech
Hall-of-famer Peter Vecsey talks NYC basketball
AIR008: Peter Vecsey – Legendary NBA reporter and columnist
Follow: @PeterVecsey1