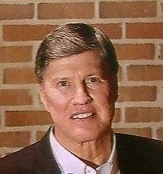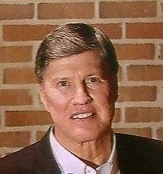 Netolicky was an All-American selection at Drake University in the 1960s before being drafted by the National Basketball Association's (NBA) San Diego Rockets in 1967. However, he never played for the Rockets, joining the ABA's Indiana Pacers instead. A four-time ABA All-Star and two-time ABA Champion, Netolicky was a well-rounded player who could rebound, defend, and shoot the ball equally well. Jim O'Brien of The Sporting News once claimed that Netolicky was the "smoothest shooting big man in the ABA." Besides the Pacers, Netolicky briefly played for the Dallas Chaparrals and San Antonio Spurs, and he ended his ABA career with 9,876 career points and 5,518 career rebounds.
He was also a fan favorite, well known for his advocacy of mod lifestyle and his exotic pets (including a lion and an ocelot). One sportswriter called him the "Broadway Joe Namath of the ABA".
Netolicky is one of the few professional basketball players to play for both teams in the same game. On November 14, 1973, Netolicky was playing for the San Antonio Spurs when they lost at home to the Indiana Pacers on a last-second shot. The Spurs protested the loss, and the ABA Commissioner ruled for San Antonio. The Pacers' last-second basket was disallowed, and the remaining 30 seconds of the game (which was the portion that San Antonio had protested) was ordered replayed immediately before the next Pacers-at-Spurs game, on December 2, 1973. By that time, however, Netolicky had been traded to Indiana. He played the final 30 seconds of regulation for the Pacers, plus the subsequent overtime.
Around the Web: 
Remember the ABA – Bob Netolicky
Mel Daniels and Bob Netolicky: Best friends to the end
Basketball News with Brett Ballantini: Bob Netolicky
Bob Netolicky confesses to Slick Leonard on March of Dimes donation