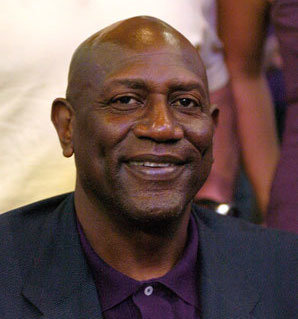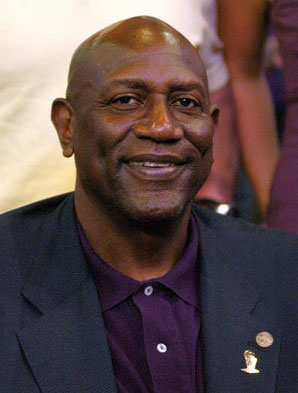 Spencer Haywood's 1969-70 season with the ABA Denver Rockets was one of the most amazing individual years in professional basketball history. He led the ABA in scoring with 30 points per game (beating out Hall of Famer Rick Barry who averaged 27.7 for the Washington Caps). He also led the ABA in rebounding with 19.5 rebounds per game (beating out Mel Daniels who averaged 17.6 for the Pacers).
At the 1970 ABA All-Star Game held in Indianapolis and televised to a nationwide audience by CBS, Haywood was voted the game's MVP. ABA Commissioner Jack Dolph presented him with a huge MVP trophy, a 1970 Dodge Challenger, and an RCA G-2000 color television.
At the end of the season, Haywood was voted the ABA Rookie of the Year, and the ABA's overall Most Valuable Player. He was also named to the first team All-ABA Team. The only title Haywood did not win in his year with the Rockets was the ABA Championship, as Denver bowed out in the 2nd round of the playoffs to the "Cinderella" L.A. Stars.
Spencer is an ABA MVP, ABA Rookie of the Year, and ABA all-star MVP, as well as NBA Champion, 4-time NBA all-star, and 1968 US Olympic gold medalist. In 2015, Haywood was inducted in the Naismith Basketball Hall of Fame.
Around the Web:
Spencer Haywood's Hall of Fame Highlights
Full Court: The Spencer Haywood Story
Denver's Forgotten Star
Spencer Haywood – 60 Days of Summer
It's time to honor Spencer Haywood's impact on hoops and history
Spencer Haywood's Basketball Hall of Fame Enshrinement Speech
Remember the ABA – Spencer Haywood