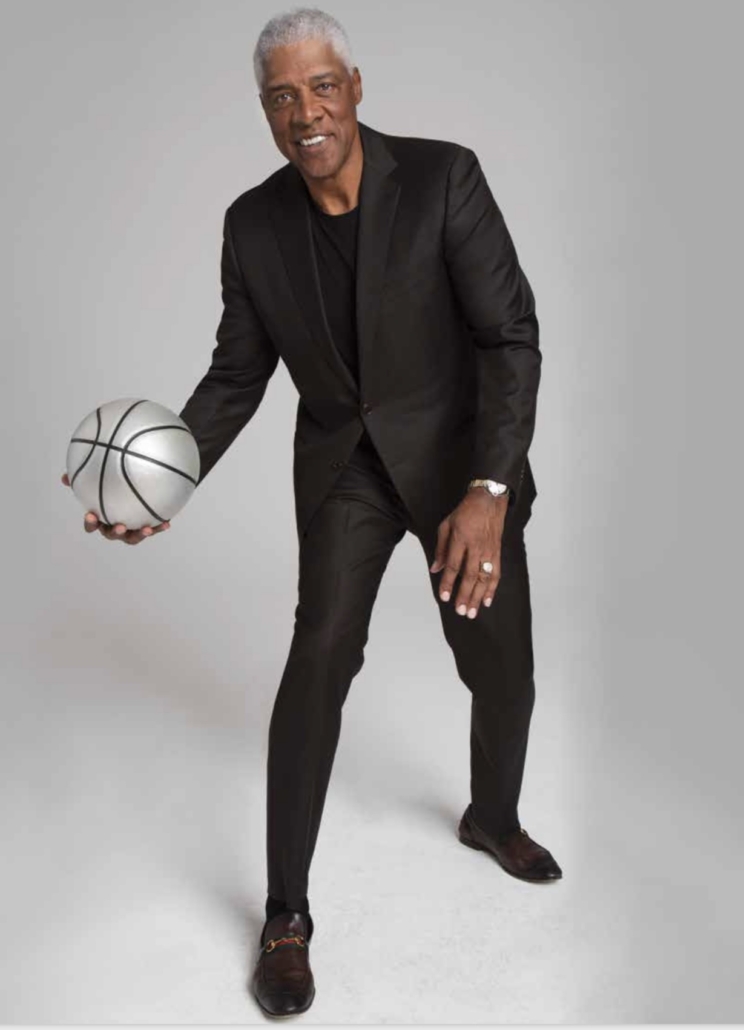 One of basketball's all-time greats, Julius Erving's thrilling, high-flying style captivated millions of fans all over the world. "Dr. J", as he became known, utilized his soft touch, precision, athleticism and leadership to guide his teams to two championships in the ABA and one in the NBA, win a total of four MVP awards and become the dominant player of his era.
Currently serving as Founder/Managing Member of Erving Global Opportunity, LLC, Erving has further distinguished himself over nearly 40 years as a business executive and entrepreneur. He holds a degree in Business Management from the University of Massachusetts, in addition to honorary degrees from Temple University and Philadelphia University, and has served on nearly a dozen notable Boards of Directors.
Erving won the final three MVP awards in the ABA (sharing one with later Philadelphia 76ers teammate George McGinnis), and at the ABA's 30th anniversary celebration he was named the league's all-time greatest player. In the final season of the ABA, he finished in the top 10 in points, rebounds, assists, steals, blocks per game, free throw percentage, 3-point field goal percentage, and 3-point field goals made. He averaged 28.7 points per game in his five ABA seasons. He then played 11 seasons in the NBA, and when he retired in 1987 his combined 30,026 career points were third most of all time, putting him behind only Kareem Abdul-Jabbar and Wilt Chamberlain.