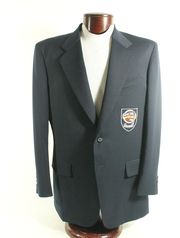 Over the weekend, the Dropping Dimes Foundation, the NBA's Indiana Pacers (formerly of the ABA), and an assortment of family and friends to the Brown family came together to help buy back Roger Brown's Hall of Fame Jacket. Brown was posthumously inducted into the Hall of Fame in 2013, and since the induction the jacket had been handed down to the family. A Brown family member later sold the jacket to an auction house without the knowledge of the family. Fearing that the family heirloom and symbol of the greatness Roger had accomplished would be lost, the assorted group came together to buy the jacket back.
Roger Brown was one of New York City's brightest basketball prospects. He attended the University of Dayton, and was a lock to be drafted into the NBA. However, his basketball dreams would quickly be shattered in a horrible scandal filled with false accusations, guilt by association, and illegal interrogation practices by law enforcement.
With his passion and his dream unjustly robbed from him, he had no other choice but to turn to working in a factory for 6 long years. Then the Indiana Pacers were founded and the ABA began to take shape. They made Roger Brown their first player to ever sign with the franchise and gave him another opportunity at his dream. Roger made the most of it, becoming one of the all time-greats, a city councilman, and a community leader.
Find out more about Roger Brown and the Hall of Fame Jacket:
##
https://droppingdimes.org/wp-content/uploads/2015/04/635653864112360278-Brown-Jacket.jpg
238
180
DrpDimes
https://droppingdimes.org/wp-content/uploads/2016/09/dropping-dimes-logo.png
DrpDimes
2015-04-26 08:58:42
2016-10-10 23:59:22
Dropping Dimes Teams Up with Pacers to Bring Back Hall of Fame Jacket